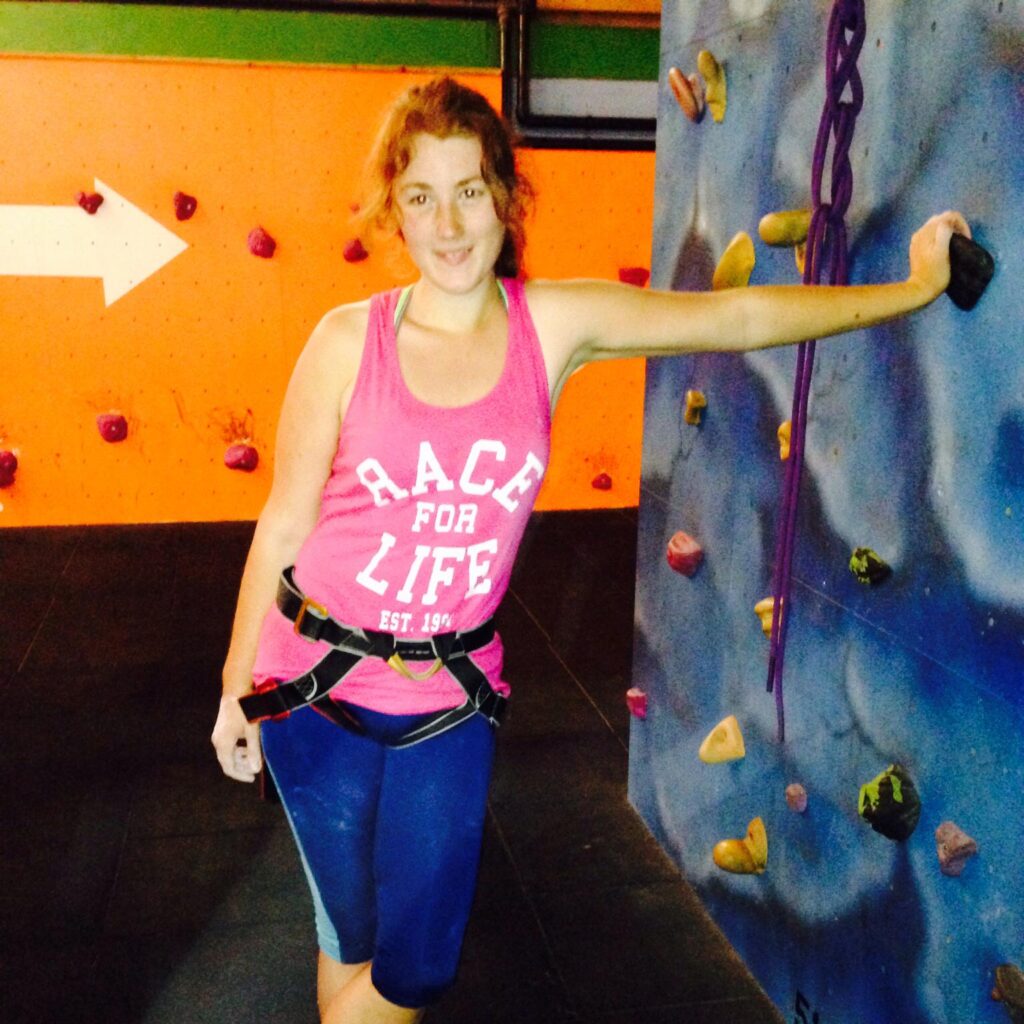 Moore sports massage was founded after I required physiotherapy due to a car crash. Once the initial treatment ended, I wanted to have some sports massage sessions so I could get back into my passion for rock climbing, running, and Brazilian Jiu-Jitsu.
I soon found that the options for a sports massage were very inflexible for both my working hours and the location of the therapists.
That is why I decided to train as a sports massage therapist who could offer a mobile service that comes to your doorstep; while offering flexible working hours to accommodate any lifestyle.
Along the way I have obtained a level three diploma in massage therapy for sports, a CTAA in kinesiology taping, and CTAA in dry cupping. I am also looking to add a further qualification in hot stone therapy and other treatments in the future so I can offer a wider variety of treatments to clients.
I want to be known not only as a great sports massage therapist in Stafford and surrounding areas but someone who puts her clients and ease and helps alleviate their aches and pains that can come from sports, work, and general day-to-day life. So why not get in contact today to see what I can do for you.

"Jen was so lovely. She explained everything and talked through what she was doing and why. I was anxious as it was my first sports massage and she put me right at ease and I literally feel so much better already!"
"A brilliant service and a friendly character that has sorted a very bad pulled shoulder. I had a visible slant before and now back to normal. The "come to you" is perfect for a busy schedule and is an amazing service. Will definitely be booking again in the future for sure. "
"Had my 1st sports massage today. Jennifer was fantastic, made me feel very comfortable and explained everything throughout the massage. For this session we concentrated on my neck, shoulders and some work on my hip. I am already starting to feel the benefits and even booked my next session! I highly recommend. Thank you Jennifer x "
"After suffering with bad tension shoulders for months. Got a deep tissue massage today and for the first time in ages I feel great would definitely recommend. Thank you "
"So as a nurse I always seem to have the generic bad back ... I was in agony not long ago and was taking pain relief everyday as I couldn't stand being so uncomfortable and couldn't sleep! Jenny fit me in straight away to help me! She spent ages focusing on the bad knots in my back and afterwards I felt so loose and relaxed! I immediately noticed how the tension had gone! I would 100% recommend Jenny! I will definitely be returning! P.S. the oils smell amazing!"
Want to learn more? Get in touch!